What is SaaS for Fleet Management Operations?
---
Software as a Service Plans can Offer Operations More Benefits than On-Premise Solutions
When fleet operations decide to invest in fleet management software, the first decision is which software to use. The next question is which format to select when accessing the software solution – on-premise software or Software as a Service.
On-premise software is the more traditional solution. In this option, a fleet operation pays a flat fee to purchase the software. This one-time fee gives the operation rights to access the software, and it is installed on individual computers at the fleet operation. In this solution, the operation is required to perform updates and maintain the software on each computer.
In SaaS models, software providers host the solution on the cloud. Fleet operations purchase subscriptions through the provider and access the software via a username and password on any internet-connected device.
SaaS offers many benefits for fleet operations, including cost savings, increased scalability, easy upgrades and maintenance, more flexibility for employees, and increased data security.
Cost Benefits SaaS Plans Provide
---
Software as a Service Plans can Save your Fleet Operation Money
SaaS models can provide a cost savings to fleet operations in comparison to on-prem solutions. Software as a Service models require fewer costs to operate, less hardware to run on, and fewer resources to employ.
Fewer Costs to Operate: SaaS models only require operations to purchase user licenses.
Less Hardware Needed: SaaS plans are hosted by the software provider on the cloud. This eliminates the need to purchase a hard copy of the software, new devices to install the program on, and servers.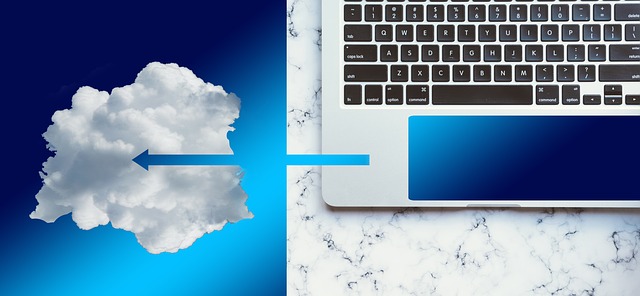 How SaaS Can Improve Maintenance, Upgrades
---
Software Providers Perform Routine Maintenance, Upgrades for the Fleet Operation
When a fleet operation selects an on-premise solution, its staff is responsible for handling any upgrades or ongoing maintenance to the software. Performing these updates can be time consuming for the staff. The time it takes to download the software on each device can also cause downtime for the operation.
Since SaaS is typically hosted on the cloud, the software provider handles all the upgrades and maintenance. The provider will perform the work on their end, push the release out, and shortly after the updates will be accessible by all users when they log into the software. This helps reduce downtime and labor.
In addition to routine maintenance and upgrades, software providers may also handle infrastructure maintenance, data backup and recovery and integrations.
SaaS Increases Fleet Operations' Flexibility
---
SaaS Allows Fleet Staffs to Work from Remote Locations
A SaaS model can provide more flexibility for fleet operation staff members. Software as a Service allows employees to access the software solution from any internet-connected device, giving employees more options around the fleet shop and from remote locations.
Log on from Various Devices: Employees can log onto any internet-connected device with their credentials to access the software.
Access Via Mobile: SaaS solutions are accessible via mobile devices, allowing employees to use the software solution on a road call, on a route, or from various parts of the shop.
Remote Work Options: SaaS gives employees the flexibility to work remotely, as their positions allow.

How SaaS Offers More Scalability
---
Adjust Plans Based on Number of Users, Length of Subscription
Software as a Service solutions offer fleet operations increased scalability through subscriptions and user licenses. Operations only pay for what they need. Instead of paying a large one-time sum for the software, operations pay a subscription fee.
Various Lengths of Subscriptions: With a SaaS subscription, fleet operations buy licenses for a specific length of time, typically monthly, quarterly or yearly. With this model, they pay as they go, and can opt to renew or cancel the subscription based on contract lengths.
Flexibility in User Licenses: SaaS plans allow operations to select a package or number of licenses based on the size of their staff.