Set Up Employees to Work from Home through SaaS
---
Software as a Service Allows Employees to Access Fleet Management Software from Outside the Shop
To stop the spread of the novel coronavirus, fleet operations have tried to limit the amount of people in their shops. While some employees - like drivers and technicians - need to be on the front lines at the business, other staff members may be able to perform their job duties from home.
Using Software as a Service (SaaS) solutions can help keep employees connected and productive from the safety of their home. Some of the benefits of using a SaaS solution versus an on-premise fleet management software solution can include:
Log on from various devices: SaaS solutions are hosted on the cloud, allowing employees to log into their fleet operation's fleet management software system from various internet-connected devices from home or other locations, giving more flexibility rather than requiring everyone to use stationary work stations at the shop.
Access solution via mobile: SaaS solutions can be accessed via mobile devices, including phones. This can be convenient for employees working remotely and in the shop, as each staff member can use his or her own phone to access the fleet management software solution instead of using shared devices and potentially spreading germs.
Remote work capabilities: Perhaps one of the biggest advantages of SaaS solutions in today's world is the capability to work from home. This allows staff members to remain productive and keep the shop running from the safety of their house.
For clients who are currently on-prem, RTA is offering relief during the COVID-19 crisis for clients who need to quickly switch to SaaS to shift to remote work. Learn about this limited offer!
Keep Drivers Safe on the Road During Outbreak
---
Drivers Need to Take Precautions to Avoid Contact with the Coronavirus or People Who are Infected
Fleet drivers have become more essential than ever before as the country relies on them heavily to deliver essential goods, food and supplies. Providing these services requires drivers to put themselves at risk of exposure to the coronavirus. To protect themselves, drivers should follow these safety guidelines:
Stay

home if they feel sick.

Avoid people who are sick, especially with respiratory issues.

Wash their hands frequently with soap and warm water for at least 20 seconds.

Avoid touching their face.

Cough or sneeze into a tissue or into the crease of their

arm.

Avoid touching frequently touched surfaces.

Wipe down the interior of the vehicle – including the steering wheel, seat belt, door handles and dashboard- at the beginning and end of their shift.

Use hand sanitizer frequently. Keep sanitizer or disinfectant wipes in their vehicle.

Use personal protective equipment like gloves or masks, if available.

Disinfect any frequently used equipment before and after they use it.

Wash their hands or use sanitizer after completing each job.

Before entering a building, workplace or home, call ahead to see if anyone there is sick or has been exposed to the virus.

Avoid shaking other people's hands.

Avoid having people use their pen or touch any of their devices. If they do, drivers should immediately disinfect them before touching the utensil or device again.

Disinfect cards like their fuel card and check cards after each use.

Follow federal safety guidelines, as well as ones set by the fleet operation.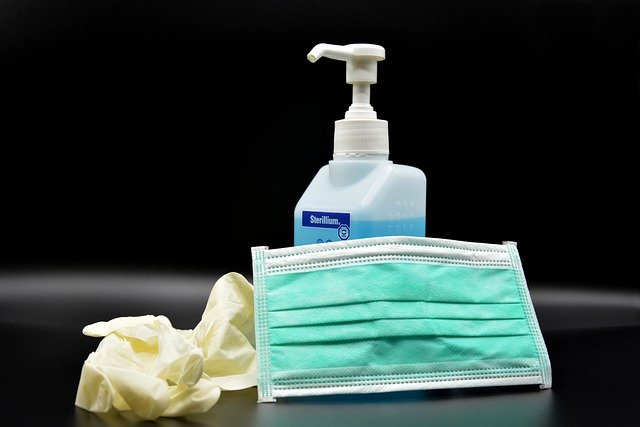 What Drivers Need to Know About Novel Coronavirus
---
Drivers Need to Alter Their Behaviors During the Coronavirus Outbreak to Stay Safe and Complete Their Jobs
Fleet drivers will need to alter the way they do their jobs during the novel coronavirus outbreak to stay safe and obey new guidelines.
Some changes they need to make can include keeping specific items in their vehicles, making accommodations for meals, knowing how to obey stay-at-home orders and knowing what symptoms to watch for.
Items to Keep in Vehicles
Drivers should keep the following items in their vehicles to stay safe and be prepared in case stores are out of stock or closed:
Personal items:

If drivers suspect they interacted with a person who is infected with coronavirus or came into contact with a surface that was contaminated, they may need to shower or change clothes to ensure their safety.

Disinfectants:

Drivers should keep disinfectant wipes in their vehicles to cleanse the inside of the vehicle before and after their route.

Hand sanitizer:

Drivers should carry bottles of hand sanitizer to disinfect their hands after interacting with individuals and touching surfaces.

Personal protective equipment:

If available, drivers should wear gloves or masks to prevent possibly becoming infected.
Where to Eat or Stay
With restaurants and hotels closing or offering limited services and hours during the outbreak, drivers may need to make alternative plans for their meals and overnight stays on long routes.
Meals:

Many restaurants – both fast-food and dine-in –are only available for drive-thru, carry out or delivery services. Drivers should consider packing meals and snacks in their vehicles to ensure they can eat when they need to.

Overnight accommodations:

Drivers may need to look for alternative accommodations for long routes in case hotels and motels are closed.
Drivers can also utilize truck stops, which should be open as they are considered essential services.
What to Know About Shelter-in-Place Orders
While the majority of the U.S. is under shelter-in-place or stay-at-home orders, drivers are generally considered essential workers and can continue their routes.
While working, it's important for drivers to observe safety measures and take precautions to avoid exposing themselves to the novel coronavirus.
Symptoms to Watch for
While drivers are on their routes, it's important for them to know what symptoms to watch for that could indicate they've contracted COVID-19.
According to the  Centers for Disease Control and Prevention, some symptoms can include: 
Sudden loss of smell 

Foods suddenly start to taste differently 

Fever 

Cough 

Shortness of breath 
If a driver has these symptoms he or she should call their physician to determine if he or she needs to be tested for the novel coronavirus. The driver should also let the fleet operation know if he or she is having symptoms so they can take precautions at the shop and notify other employees.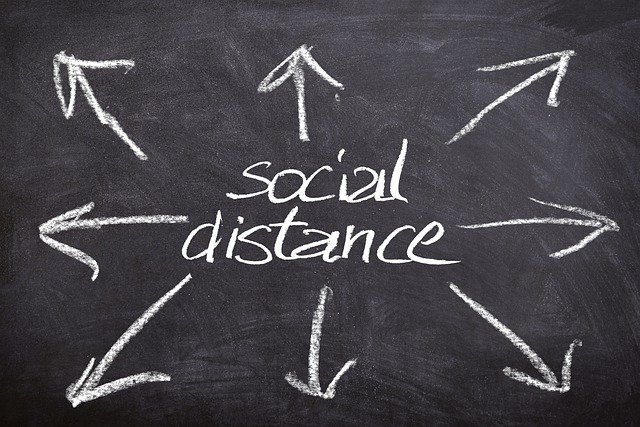 How to Hire New Drivers Quickly During the Outbreak
---
Fleet Operations May Need to Hire New Drivers to Fulfill High Demands During the Health Crisis
With drivers in high demand during the COVID-19 outbreak, fleet operations may need to hire more drivers quickly.
To find candidates to fill spots as soon as possible fleet operations can use the following tactics:
Advertise

o

pening

s

o

nline

Hold virtual job fairs

Conduct online interviews

Ask

c

urrent

d

rivers for

r

eferrals
COVID-19 Resources